To Subscribe please click here
Investment Indicators - 17 October 2016
| | |
| --- | --- |
| | Paul Kruger Author/Editor |
I must govern the clock, not be governed by it – Golda Meir
Distributed to 46 774 subscribers.

To advertise with us
click here
Today's 50-year olds are often at risk of inadequate retirement provision
Modern 50-year olds need to review their retirement provision more regularly if they want to ensure they have an adequate pension for the post-work lifestyle they desire. This generation is increasingly vulnerable to changes in expenditure which may have a serious detrimental impact on their long-term savings.

Martin Wagenaar, wealth management consultant at leading financial advisory business GTC, believes this is due to societal and economic changes that tend to affect people in the 50-year old range more acutely than others. "In our experience, the problem is that most people have not changed their retirement provision and savings strategy sufficiently to adjust for material changes to their expenses."

Click here to read the full article.
Rates Review
1. Secured Investment Rates
Please note that (G) indicates a Guaranteed and (L) a Linked product. In order to understand the difference between guaranteed and linked rates, kindly click here for an explanation.
| | | | |
| --- | --- | --- | --- |
| | | | |
| | | | |
| | Company | This Week | Last Week |
| 1 | Assupol (G) | 7.540% | 7.370% |
| 2 | Clientéle Life (G) | 7.470% | 7.320% |
| 3 | Discovery (G) | 6.626% | 6.453% |
| | | | |
| | | | |
| | | | |
| | Company | This Week | Last Week |
| 1 | Assupol (G) | 7.730% | 7.810% |
| 2 | Clientéle Life (G) | 7.650% | 7.500% |
| 3 | Discovery (G) | 7.175% | 7.002% |
| | | | |
2. Money Market Funds
Please bear in mind that our figures, though based on the actual quotations that you also use, are for information purposes only, and can never replace the official quotation from the product house. In terms of the guarantees, you are requested to clarify the exact extent of such guarantees with the product house prior to advising clients.
From the Crow's Nest
POPI becomes a Reality
The proposed amendments to the Financial Intelligence Centre Act (FICA), which is still awaiting signature by the President, takes on significant meaning in view of the court action instituted by the Minister of Finance on Friday for a declaratory order on government intervention in the affairs of banks and their clients.

The protection of data and personal information is becoming increasingly important. On the one hand, you have FICA requiring reporting on suspicious transactions and, on the other hand, the Protection of Private Information (POPI) Act which aims to safeguard privacy. Then, if, unlike most of us, you have a third hand, there is the Promotion of Access to Information Act (PAIA).

This reminds me of the rather cynical saying by George Bernard Shaw: A government that robs Peter to pay Paul can always depend on the support of Paul.

IT Web reported as follows on 16 September:

"The effective date for the Protection of Personal Information (POPI) Act could be before the end of this year, following the recommendation of Pansy Tlakula as chairperson of the newly-formed information regulator."

"The industry has welcomed the much-delayed recommendation of Tlakula, as POPI will enable SA to be globally competitive on privacy matters and international data exchange laws."

"POPI was signed by the president on 19 November 2013 and published in the Government Gazette on the 26 November 2013. On 10 May 2016, the Portfolio Committee on Justice and Correctional Services shortlisted five candidates for the office of information regulator."

"The National Assembly recommended the appointment of the office bearers on 7 September 2016. As part of the process, Parliament invited everyone to nominate people and shortlisted candidates to appoint as members of the information regulator. The office of the information regulator will be made up of advocate Tlakula as chairperson, advocate Cordelia Stroom and Johannes Weapond as full-time members, and professor Tana Pistorius and Sizwe Snail as part-time members."

The article, titled Industry awaits controversial Tlakula to stir POPI, also provides positive views from industry experts on the new incumbent's experience, and how this will stand her in good stead in doing her job well.

The report also quotes Adrian Schofield, an ICT veteran, according to the article, as saying:

"Every entity's information officer will have to register with the regulator. This is the other side of the PAIA coin – the Promotion of Access to Information Act required every entity to have an information officer to whom persons could apply to have access to information. That officer will now have to register with the information regulator – and presumably accept responsibility for compliance with POPI as well as PAIA."

"Getting all that up to speed will obviously take some time but entities that process personal information must ensure their procedures are compliant immediately, if they are to avoid the risk of prosecution."

In August, we published a two part article titled, POPI and your FSP, written by Alan Holton, on how the new legislation will impact on your business.

The introduction reads:

The Protection of Personal Information Act 4 of 2013 ("POPI" or "the Act") was signed into law on 19 November 2013, but the commencement date of the Act has not been announced yet. It is important to note that once the effective date is finalized, FSPs will have one year before the Information Regulator will start enforcing the provisions of the Act.

POPI is not ground breaking stuff – FSPs are already bound by the provisions of S 3(2) of the General Code of Conduct. In terms of that requirement, FSPs may not disclose any confidential information acquired from a client, unless written consent was obtained beforehand, or disclosure of the information is required in the public interest, or under any law.

The Act was introduced in response to the perceived threat posed by the unregulated processing of personal information. It aims to regulate the processing of personal information, and to give effect to the constitutional right to privacy by introducing measures to ensure that organisations use ("process" is the word used in the Act) personal information in a fair, reasonable, responsible and secure manner. The introduction of a data protection law in South Africa is in line with other jurisdictions such as the UK, where legislation that regulates the processing of personal information has been in place for several years.

All FSPs are bound by this piece of legislation which applies to personal information of clients, prospects, employees, product suppliers or any other party.

Please click here to read Alan's article to understand the full impact on you and your business.

Your Practice Made Perfect
Moonstone extends its Global footprint
On a recent sojourn, a Moonstone delegation consisting of Hjalmar Bekker, Director of Moonstone and Bobby Londt, Digital Strategist, visited prominent industry counterparts in the UK.

This was not the first time since the introduction of international regulatory intervention in the financial services industry, that Hjalmar Bekker had undertaken such forays with the intention of gaining first-hand experience of how the industry there experienced, in practical terms, such changes. He also conducted extensive discussions with the UK authorities to understand the rationale behind their thinking.

Australia and the United Kingdom embarked on the regulatory trail long before South Africa did. Whilst each country has its own unique characteristics, there are also many similarities, like the outcomes of the Treating Customers Fairly approach by the FSB which absolutely mirrors the UK version. The objective of these visits is to learn from others, and to foster collaboration so as to not re-invent the wheel.

The SimplyBiz Group played an important role in these developments from as early as 2004, as did ThreeSixty, more recently.

Typically, says Bobby, we would compare notes on where we are in terms of regulatory developments. From there the conversation would shift to synergies and experiences and the sharing of best practice ideas, including operational and commercial considerations. At the root of all these discussions was the intent to offer the adviser the best possible options to choose from in the current state of affairs.

For Bobby the experience at SimplyBiz (Huddersfield) was especially rewarding as this was the company he worked for as a start-up in 2003 and stayed with until 2011 when he returned to SA. The growth and solutions developed in the last 5 years literally snowballed, and contributed immensely to the company's success. Joint Managing Director, Matt Timmins, played host to our visit and as always had us hooked on his thinking and philosophy regarding service excellence to their advisers.

ThreeSixty's Managing Director, Phil Young, hosted us in Manchester for a couple of hours and his views on regulatory change and the environment was of particular interest.

We also met with a few industry personalities to which we hope to introduce you later – conversations with them was to gain their views and thoughts on matters of mutual interest.

Moonstone, in turn, also introduced Suitebox, and the reception of this new technology was extremely positive.

The introduction of SuiteBox to the South African market will commence in the coming weeks – please have a look at the short video clip linked in the banner below. We regard this as the future of financial advice, not only in South Africa, but in the world.

We hope to reciprocate the welcome hospitality experienced during our recent visit to influential players from the UK, Middle East and Australia. They all admit to having a weakness for Stellenbosch wines, and with the current exchange rate, coupled with the approaching summer, cannot wait to visit us.
Regulatory Examinations
Schedules updated
The Moonstone RE schedules containing dates and venues, have just been updated. Please click on the link below for full details.

Regulatory Exam Preparation Material
Assure success by using the correct preparation material:

Our website also contains a vast amount of information to assist learners in preparing for the exams, including Tips on writing the Regulatory Exams.


Contact details

Email enquiries should be addressed to faisexam@moonstoneinfo.co.za. You can phone us on 021 883 8000 - select option 2 to speak to one of our consultants

.
Careers Platform
Are you hiring? Advertise your position on Moonstone's Career Platform
| | |
| --- | --- |
| • | The Moonstone website - www.moonstone.co.za - enjoys an average of 15 000 visits and approximately 39 000 page views per month. |
| • | Moonstone boasts an exclusive newsletter mailing list of over 46000 dedicated financial decision makers who receive 2 newsletters per week. |
| • | Our audience is relevant and industry specific: individual and corporate advisors and brokers in the following financial sectors: iInvestment, Risk, Healthcare, Banking, Retirement, and Insurance. |
In Lighter Wyn
Cartoons on current affairs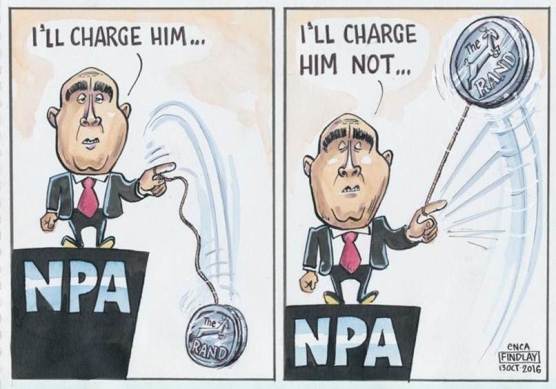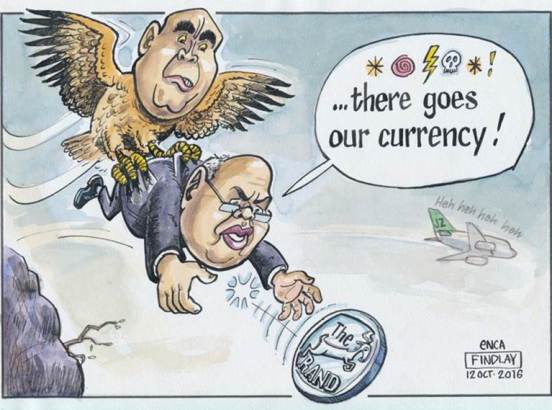 Distributed to 46 774 subscribers
Tel: +27 21 883 8000 | Fax: +27 21 883 8005
info@moonstoneinfo.com
www.moonstone.co.za

P.O. Box 12662, Die Boord, Stellenbosch, 7613, Republic of South Africa
Disclaimer: Services and products advertised by external product suppliers in this newsletter are paid for by the respective suppliers. Moonstone does not endorse any opinions, conclusions, data, products, services or other information contained in this e-mail which is unrelated to the official business of Moonstone and furthermore accepts no liability in respect of the unauthorised use of its e-mail facility or the sending of e-mail communications for other than strictly business purposes.

The complete disclaimer can be accessed here.
©2015 Moonstone. All rights reserved.